Bear hunting ban to affect Maine
Written by Victor Cozad on 17 Jul 2014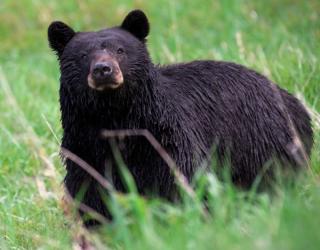 A new ban proposed on bear hunting might affect the state of Maine as the residents face increasing problems relating to black bears.
The Humane Society of the United States has proposed new laws that prohibit use of hunters to control bears and believes that the animal menace can be controlled without hunters. The D. C.-based Humane Society is looking to promote its anti-hunting agenda across the country.
The group is now focusing on Maine with the November bear referendum and as a result, the state could join the increasing number of states on the list of states that are struggling to control the bear menace.
A recent report showed that the American black bear is growing significantly in recent years and has grown to 850,000 while the combined populations of lions, polar bears, gray wolves and tigers across the world is 224,000. Some of the states including New York, Nevada, Maryland, Kentucky, Vermont, North Carolina and Pennsylvania are looking to expand bear hunts. Voters in Maine will participate in another referendum to ban baiting, hounding and trapping, which were used to control bears.
The management tactics and hunting laws have changed across the country and the state is required to adopt these changes and take steps to control the situation.