Businesses want more nonstop flights between El Paso & other key markets
Written by Jennifer Vellucci on 10 Oct 2014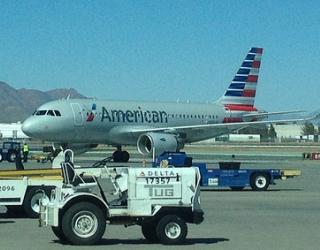 El Paso officials and businesses want airlines to start more nonstop flights from the city to key, large business markets outside Texas. A newly released survey report by the Borderplex Alliance showed that air travel is used a lot by El Paso companies and government officials to conduct business.
A whopping 91 per cent of 206 companies and universities from El Paso area said that their employees/officials travel by air for business. Nearly half of the respondents said their employees travel by for business more than 25 times a year.
In addition, nearly 90 per cent of the respondents said that customers and vendors also travel by air to El Paso area for business purposes.
Officials said the findings of the internet survey would be used to develop a strategy to convince airline companies to put nonstop flights from El Paso to key business centers outside the state.
John Hummer, the chairman of the Borderplex Alliance Air Service Task Force, Said, "Based on this survey, and data given to us by the airport, we believe there are certain cities that would have enough daily passenger traffic that we can put together a pretty solid case for a carrier to support a nonstop flight."
The University of Texas at El Paso and New Mexico State University were the education institutions that emerged as the top air travelers in the internet survey conducted in this summer.
Currently, the El Paso International Airport has nonstop connections with a total of 10 cities including Austin, Dallas, Houston, San Antonio, Atlanta, Chicago, Denver, Phoenix, Las Vegas and Los Angeles.