Starwood and Hilton hotels unveil plan to install keyless systems
Written by Matt Hensley on 04 Nov 2014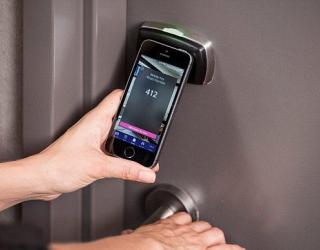 On Monday, two bigwig hotel chains, Starwood and Hilton Worldwide, unveiled their plans to install keyless systems which will enable guests to use their smartphones to get into their hotel rooms.
Announcing that the rooms at Starwood hotels will soon open with mobile keys, Starwood said that - with effect from Wednesday, November 5 - it will start offering smartphone key apps at 10 hotels in its Aloft, Element and W hotel brands.
The move announced by Starwood comes after the company successfully tested the smartphone key apps this year, at two of its Aloft brand hotels --- one in New York City and another in Cupertino, California.
Meanwhile, so far as Hilton Worldwide plans to go keyless are concerned, the company has revealed that it will begin the testing of mobile keys at 10 hotels in US during the ongoing quarter. Revealing that the testing phase is likely to be completed in early 2015, Hilton Worldwide said that, by mid-2015, its Hilton, Waldorf-Astoria, Conrad and Canopy by Hilton brands will be able to offer mobile-key advantage to its loyalty program members in the US.
In reference to the move by Starwood and Hilton Worldwide hotels to go keyless, hotel industry analyst Ryan Meliker - with the investment bank MLV & Co. - said: "It will make things easier for guests. It will lower expenses for hotel operators, and make technology more seamless."