Children in Bay Area Schools are without Proof that they have been fully vaccinated
Written by Leah Gardiner on 27 Jan 2015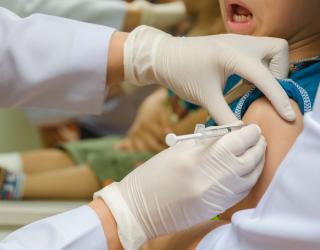 About 5,000 kindergartners enrolled in Bay Area schools are at high risk of Measles infection as there is no proof that the children have been fully vaccinated. The Disneyland measles outbreak has been growing across California.
According to an analysis of state Department of Public Health records, Alameda County has the highest percentage of kindergartners, but it is still not cleared that all of the children have been vaccinated. Waldorf School's, which is in upscale Los Altos Hills, about two-thirds of the students did not properly vaccinate.
Amy Pine, Director of the Immunization Program for the Alameda County Public Health Department, said, "They're not immunized, they're not protected".
As per some reports, there were five new cases of measles on Monday in California. With the new cases, the total has reached 73 in the Golden State. Adding to that, about 14 new cases have been reported in six states.
According to law, the children in California could not attend schools if they do not have any proof that they are immunized. Children receive their first measles shot at one year, followed by a shot that the children are given at age 4. But, a number of children in the Bay Area do not have up-to-date vaccinations because some parents, who have lower-income, do not get their children to doctors while some higher-income parents refuse to get their kids immunized.
The measles outbreak was first reported in December last year. There are some schools in the Bay Area that allowed students to enter without or some of their shots. As per the law, the students could enter the schools with a promise by parents that children will be vaccinated soon. But, it is hard to tell how many parents keep their promise. Adding to that, the schools do not follow any formal process to ensure that the children have been vaccinated.