Houston gang possibly planning to shoot police officers at intersections
Written by Meagan Roberts on 23 Dec 2014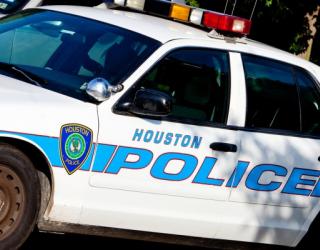 Houston police officers are facing a greater threat as a local gang is possibly planning to shoot them at intersections, the president of the Houston Police Officers Union has cautioned.
In a recently issued forewarning, union president Ray Hunt said officers should remain vigilant at intersections while caught in traffic and red lights as he had reliable information that a gang was talking to its members about targeting officers at intersections.
Mr. Hunt also advised officers to try not to get boxed in and be watchful of cars around them as they could become a victim of possible ambush.
Police also received a second threat through a Facebook post by a Kingwood man, who wrote "2 down, 49,000 to go." The man clearly referred to the murders of two New York Police Department (NYPD) officers over the weekend.
Cautioning the officers, Mr. Hunt added, "It means your head's now on a swivel, behind you, to the side of you … I just could not believe that someone could be so hateful after two officers had been gunned down. I can't believe that somebody actually has those views."
NYPD officers Rafael Ramos and Wenjian Liu were shot and killed last Saturday, when a man approached their car from behind, and fired four shots, killing both of them on the spot. The killer, who later shot and killed himself also, has been identified as Ismaaiyl Brinsley, a native of Brooklyn.
Meanwhile, various community activists involved in the recent local demonstrations protesting against alleged misuse of force by police said they had no knowledge about any organized effort to kill police officers.