Fort Worth police chase & shoot armed suspect
Written by Eric Tapia on 20 Oct 2014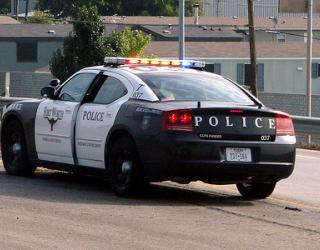 A Fort Worth police officer shot and wounded a man last Saturday after the suspect fired on his girlfriend, a spokesperson for the city police department confirmed.
Fort Worth Police Department spokesperson said officers were called to a location at in the 1100 block of East Seminary Drive on the evening of last Saturday, where the suspect had fired on his girlfriend.
But, the bullet didn't strike the targeted woman; instead it hit a female bystander, who got wounded in the incident. The suspect had fled before the officer's arrival at the scene.
Robert Santiago, one of the witnesses, "When I come running out and everything like that. We just saw the dude taking off right here. He got in his truck, came this way and then went up a block. Then we saw the lady over there laid out. She got hit in the head."
Officers spotted a man who matched the suspect's description while he was driving alone in a white pickup truck. The officers chased the pickup truck, which hit a parked car in the 3600 block of Mount Castle. The suspect abandoned his truck and tries to flee on foot, forcing one officer to shoot the suspect at least once.
The suspect was taken to hospital in serious condition. The woman was hospitalized in stable condition.
The police department didn't reveal the identity of the officer, who was commissioned in January 2005.