Explosives threat prompts evacuation in Fort Worth
Written by Jacqueline Tobaben on 10 Nov 2014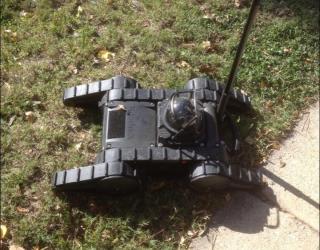 Fort Worth police issued evacuation orders for residents of a southwest neighborhood of the city last Saturday after someone informed authorities that there might be explosives in a home.
Police said a witness informed police in early morning hours that a man in the 5400 block of Whitman Avenue, which is located around a mile southeast of Hulen Mall, appeared to be in possession of bomb materials.
The information prompted police to force nearly 10 families to evacuate their homes as a precaution.
Assisted by a robot and the firefighters, the Ford Worth police checked the residence for suspicious materials. Then, a bomb squad in protective gear also checked the residence.
Following the search, authorities cleared the residence as safe and lifted the evacuation orders.
At around 11 a. m., police arrested a suspect, whose name wasn't disclosed. Authorities said the suspect would be taken to a hospital for evaluation if he posed a threat to himself or others.
Police officials stressed that the situation was not believed to be related to any fanatic or terrorist activity.