Police arrest suspect wanted in Ridgmar Mall stabbing case
Written by Jacqueline Tobaben on 08 Nov 2014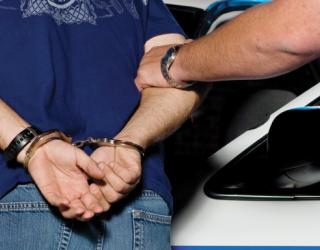 Fort Worth police on Friday arrested a man wanted in connection with the fatal stabbing of another man that took place at Ridgmar Mall Thursday evening.
The victim, whose identity has not been yet revealed, entered Ridgmar mall with severe bleeding wounds in his torso at around 8:30 p. m. He was rushed by MedStar ambulance to Texas Health Harris Methodist Hospital in Fort Worth, where he was pronounced dead. The victim, who was in his 30s, was reportedly a worker at the mall.
Police officers arrested 27-year-old Jose Carreon on suspicion of his involvement in the victim's fatal stabbing in the parking lot of the Ridgmar Mall.
Marianne Fasano, a spokesperson for the mall, said, "Our thoughts continue to be with the deceased and his family. A situation such as this is an anomaly and an isolated incident. We are appalled that this tragedy has occurred."
In a statement on Friday, the Fort Worth Police Department said Carreon was apprehended at a local restaurant without incident, adding that the suspect knew the victim.
The suspect had disabled the victim's car and was waiting for him to get off work. Thus, the victim was targeted, and it wasn't a random act of violence. However, police couldn't determine a motive.