Roseroot herb could be effective alternative treatment for depression
Written by Leah Gardiner on 29 Mar 2015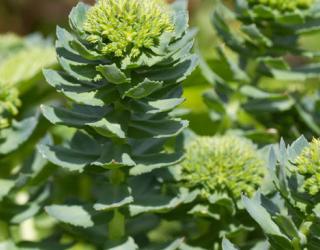 Roseroot herb has been used in the ancient European medical system for more than 3,000 years and a new study published in Phytomedicine has found it effective in treatment of depression. The study conducted by a team at Pennsylvania University has found roseroot herb as effective as the drug sertraline in treatment of depression, minus the side effects of sertraline.
Roseroot herb could be an effective treatment for depression according to a double-blind, randomized study conducted on 57 adults. The study subjects, suffering from depression, were offered either sertraline, roseroot herb or placebo for 12 weeks.
The depression level among study subjects was measured by the research team. The team reported 1.4 times improvement among individuals taking roseroot herb compared to 1.9 times improvement in people with sertraline compared to placebo group. As the difference was not statistically significant, the research team concluded that the effectiveness of roseroot and sertraline was comparable.
Jun Mao, an associate professor from the University of Pennsylvania's Perelman School of Medicine, said, "These results are a bit preliminary but suggest herbal therapy may have the potential to help patients with depression who cannot tolerate conventional antidepressants due to side effects."
Sertraline is commonly prescribed antidepressant therapy. More than 19 million Americans develop depression each year. The condition impacts 250 million people across the world. The study team concluded that roseroot herb could be an alternative, low-risk treatment for depression.
Across Europe, roseroot extract is also used to make tea, quite popular in certain regions.