One in Seven Hospital Procedures lead to 'Profligate Waste in the Health Service', warns NHS Chief
Written by Leah Gardiner on 13 Jul 2015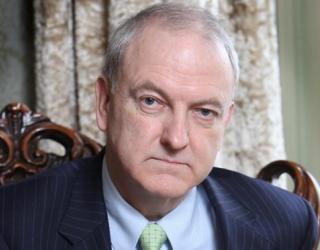 There is a pressing need to check the reckless expenditure incurred on the uncalled for hospital procedures, which have been reported by a senior NHS official, as costing the health service a whooping £1.8 billion a year.
Sir Bruce Keogh, the medical director of NHS England asserted that one in seven hospital procedures are unnecessary and estimated that up to 15% of the NHS budget is spent on treatments that should not take place.
Keogh described waste in the health service as 'profligate' and called for it to be reduced. Keogh stated," I don't think we should be ashamed of pointing that out and certainly we shouldn't be ashamed of dealing with it".
The report, entitled 'Better value in the NHS' claims that one-in-20 hospital admissions are a waste of money as these patients are being diagnosed with conditions they do not actually have. The report also reveals that about
6,600 hysterectomies conducted each year are avoidable, which entails that one-in-seven women are undergoing this procedure pointlessly.
The NHS England research lists various reasons that eventually lead to inappropriate treatment. One being the common incidence of 'over-diagnosis' due to which patients who are over-prescribed antibiotics, eventually develop antibiotic resistance.
However, the report simultaneously asserts the need to deal with problem of under-diagnosis and medication errors which gives rise to complications.
The move to unravel the corrupt underpinning of the health care system seems to be motivated by the need of NHS to make £22 billion of savings over the next five years to keep in line with the government targets.