Cancer could Cost China $21.5 billion a Year
Written by Leah Gardiner on 05 Feb 2015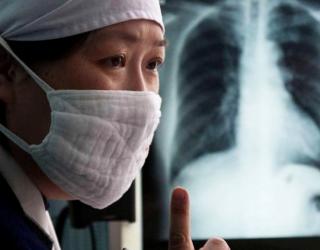 Health organisations and experts have warned that continuous rise in cancer cases in China is likely to cost the country 100 billion yuan ($21.5 billion) a year. On the occasion of World Cancer Day on February 4, the World Health Organization revealed that of 3 million Chinese people who develop cancer each year, 2.2 million end up dying.
Each cancer patient is required to shell out up to 300,000 yuan as an average medical cost of their treatment in large cities like Beijing. It's a stark reality that many patients turn down their treatments because of not being able to pay their medical bills.
Wang Jinwan, a physician at the Chinese Academy of Medical Sciences' Cancer Institute and Hospital, said the cost of battling cancer cases each year could go much higher than the estimated 100 billion yuan for the country.
Patients' families are not the only ones who face the brunt of cancer, but the national economy too, requiring the spending of more than 100 billion yuan a year, said Chen Wanqing, director of the National Central Cancer Registry under the National Health and Family Planning Commission.
The most common type of cancer diagnosed among Chinese men and the leading cause of cancer deaths in China is lung cancer, whereas breast cancer is the most commonly diagnosed and one of the deadliest for women in China.
"The growth of cancer in China is ferocious. We must do all that we can to prevent cancer and spare as many Chinese families as possible the heartache, pain, suffering and financial hardship of a cancer diagnosis", said Bernhard Schwartlander, the WHO representative in China.
China's five-year cancer survival rate is considered as an important indicator of the efficacy of treatments, but it currently stands at 30%, which is way behind 70% in the United States, said Cheng Shujun, a cancer specialist in Beijing and an academic at the Chinese Academy of Engineering.