Police kill Suspect of Ex-Girlfriend's Murder
Written by Jacqueline Tobaben on 26 May 2015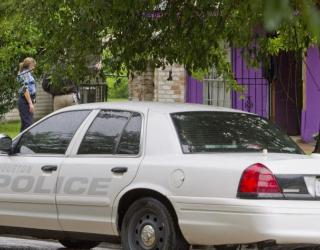 On Tuesday, police brought an end to the hunt for a man suspected of murdering his ex-girlfriend outside a casino. The police killed the suspect in an elementary school parking lot.
The suspected killer gave a call to a relative of ex-girlfriend Patricia Mohamed, 51, taunting him and proclaiming that he was the 'Grim Reaper'. The suspect was found dead in a wild shootout with police three hours later.
The suspect opened fire on police with a .380 semi-automatic weapon in Brooklyn. Cops said that Mohamed was talking to another man outside her car about 2:20 am in the parking lot outside Resorts World Casino in Queens. Her ex-boyfriend was also present in the area and spotted the couple.
The gunman, according to NYPD Chief of Detectives Robert Boyce, was a former employee in the casino, whereas the woman and man both worked at the casino. A casino bus company worker was in a relationship with Mohamed, said sources.
The gunman opened fire at the couple with his white Dodge Charger from the vehicle. When he got out of the vehicle, the beau of the woman started running away and the lady got back into her car.
The shooter shot the woman a number of times in the chest. She was declared dead at Jamaica Hospital after 30 minutes of the shooting.
The gunman then started chasing the fleeing man, but couldn't catch him and resorted to flee the scene too.
The suspect opened fires on police with a .380 semiautomatic weapon when cops attempted to spy his car in a parking lot outside the Penn-Wortman Houses in Brooklyn just before 6 am.
"They rolled up on this vehicle to make an apprehension and were immediately fired upon", said Boyce. The suspect died of bullet injuries after three officers returned fire at him.