Investigation team setup for El Paso police shooting outside Quality Inn
Written by Marissa Goheen on 21 Oct 2014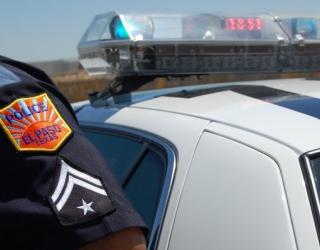 The El Paso Police Department's Shooting Review Team has launched an administrative investigation into a recent shooting incident involving three police officers.
The incident occurred at around 5 a. m. on Monday in the Quality Inn & Suites parking lot at 6099 Montana Ave. when police officers responded to a call about an armed person threatening an employee.
Officers confronted the man, who was armed with a handgun. Officers gave him orders to drop the gun. But the assailant, who has been identified as a 22-year-old man, pointed his gun at three officers.
Mike Baranyay, a spokesperson for the police department, said, "The subject refused, and the officers were threatened. They fired, striking him and killing him. Multiple shots were fired. We've got to account for every one of those rounds, so we need to establish a very large crime scene."
Parts of the Quality Inn & Suites Hotel were blocked off as investigators are gathering information from the scene.
The officers involved in the shooting, two six-year veterans and a one-year veteran with the department, have been placed on administrative leave pending the outcome of the ongoing investigation.