YotaPhone 2 to be launched in US in April via Indiegogo
Written by Matt Hensley on 05 Mar 2015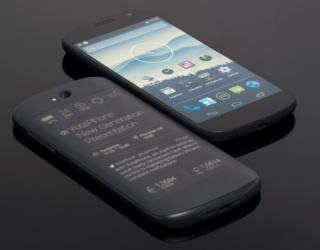 YotaPhone has revealed in a recent statement that its dual-screen YotaPhone 2 handset will be launched in the US in April, via an Indiegogo campaign. The handset is already available in the UK and other parts of Europe.
Though YotaPhone has not yet divulged the expected price of the US version of the YotaPhone 2 handset, it will likely be sold for $600 when its Indiegogo campaign is launched. Initially, the handset will be available only in black, though YotaPhone plans to sell a white model of the handset later on.
The most striking feature of the YotaPhone 2 handset is its dual screen --- a 5-inch full HD 1920x1080 display, and an e-ink display on the back of the device. The e-ink display has been designed to offer basic information with lesser power consumption as the main display.
Some of the other features of the YotaPhone 2 include a Snapdragon 801 processor; an 8-megapixel back camera; a 2.1-megapixel front-facing camera; and a 2,500mAh battery. The handset also boasts wireless charging capabilities.
In reference to the YotaPhone 2 handset, YotaPhone said in a statement: "With two full-touch displays, the next generation YotaPhone is twice as smart, twice as useful and twice as beautiful."