Mental Care Is Not Merely a Policy, but a Cultural Issue, says Michelle Obama
Written by Leah Gardiner on 05 Mar 2015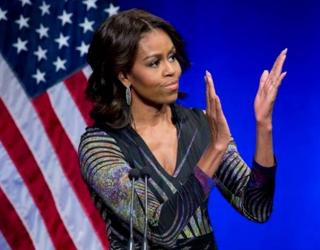 The 'Changing Direction on Mental Health' campaign kicked off on Wednesday. The campaign was joined by more than forty organizations, including Montgomery County's Umttr. The participants of the campaign jointly pledge to change the story about mental health in the country.
It was found that Umttr and other local leaders partnered with 'Given an Hour', a non-profit organization founded to meet the mental health needs of military personnel and the event's main sponsor, at the launch of the campaign on March 4 at the Newseum in D. C.
Special guest of the event included the First Lady Michelle Obama, Academy Award Winning and Silver Linings Playbook Producer Bruce Cohen, national experts. The event also had some leaders from the private sector who have come together to create a new story in the United States.
Michelle Obama said, "These folks have come together to raise awareness about mental health and give people tools to help someone who might be experiencing a mental health issue".
She also said that mental care is not merely a policy or a budget issue for the United States, but it is rather a cultural issue.
Whether the illness affects ones heart, leg or brain, it is still an illness, and there should be no distinction in it, she said.
Previously, US President Mr. Barack Obama also urged Americans to recognize the five signs of emotional suffering such as withdrawal, agitation, hopelessness, decline in personal care, and change in personality.
Elliot Thaker, senior at Winston Churchill High School, said that her personal pledge is to continue to get that word out because clearly everybody is looking out for this signs.
Founder of Umttr, Susan Rosenstock, said that is was a monumental day. It has been almost three years since Susan's son, Evan, took his life.