Houston's KROI 92.1 FM radio offering Beyonce's music around-the-clock
Written by Meagan Roberts on 10 Oct 2014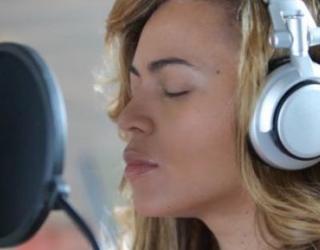 Music lovers in the broadcasting area of Houston's KROI 92.1 FM radio can now enjoy widely-acclaimed singer Beyonce's songs around-the-clock as the struggling Houston radio station has ceased other operations and is airing only Beyonce's music.
The KROI 92.1 FM of Houston has ceased news operations, which has thrown as many as 47 employees out of their jobs. Now, the beleaguered station is airing Beyonce's music 24-7, making Beyonce fans' dreams come true.
While Beyonce's fans must be feeling very lucky for being able to access their favorite singer's music anytime, they should keep it in mind that it is going to be a temporary perk for them.
The radio station will air the acclaimed singer's popular music only until it switches to its new, yet-to-be announced format.
Vice President Yashima Azilove, of corporate communications for Radio One, blamed poor rating by Nielsen Audio and Arbitron for the shutdown of the station. She added that the radio was set out three years ago to fill a void in the marketplace and make history.
Speaking on the topic, Azilove added, "We invested significant dollars, as well as human capital but after three years, the marketplace has spoken. We have had continued poor ratings and significant financial losses. It was an unfortunate but necessary decision to transition our format."
However, Azilove could not affirm how long Beyonce's 24-7 music will last.