A Houston ZIP named the second-best in the U.S.
Written by Victor Cozad on 15 Oct 2014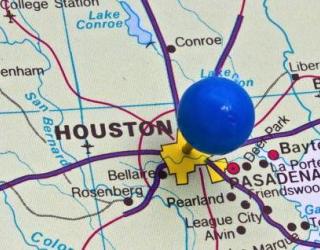 When it comes to finding the best place in the United States to live, a Houston location has managed to get the second-best ranking across the country, according to esteemed real estate blog Movoto.
Houston's ZIP code area 77005, which includes West University Place, grabbed the second position on the list of list of best ZIP codes in the country.
The Houston location is behind just one location in the country - ZIP code 20004 in Washington, D. C. Two ZIP codes in Chicago and one each in New York; Kansas City, Missouri; and Wichita, Kansas, followed the Houston area.
California-based Movoto LLC ranked the best ZIP codes on the basis of the following criteria: median household income, rate of unemployment, average commute time, median rent, median house worth, high school graduation rate, and families below the poverty line.
In Houston's 77005, Movoto found a median yearly income of $153,041. Only 1.71 percent of residents didn't graduate from high school, and very few are unemployed. And 77005's "housing costs showed just how much people are itching to live there," Movoto wrote. These stats - and 77005's low commute times - aren't too surprising considering the ZIP code's proximity to high-caliber employers such as Rice University and the Texas Medical Center.
In Houston's ZIP code 77005, Movoto found a median annual income of $153,041. Just 1.71 per cent of residents were found not graduating from high school, and a very few people unemployed.
Similarly, a recent Forbes report ranked Houston's ZIP code 77005 among the 500 most expensive areas nationwide. Earlier, the Houston Business Journal ranked the area at No. 4 on its 2014 Wealthiest ZIP Codes List.