Hillsong's Brian Houston declines to take public position on LGBT issues
Written by Victor Cozad on 17 Oct 2014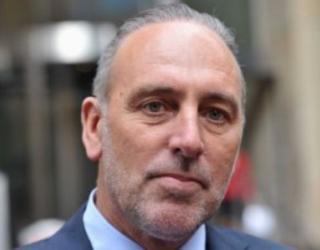 Brian Houston, pastor of Hillsong Church, hinted at a recent press conference that the church would not take public position on LGBT (same-sex) issues.
When reporters present at the press conference for the Hillsong Conference in New York City yesterday asked Houston to clarify the church's position on same sex marriage, he could not reduce the issue down to a 'yes' or 'no' answer in the public.
Responding to the question, Houston said, "It would be much easier if you could feel like all of those three just easily lined up. But they don't necessarily. The real issues in people's lives are too important for us to just reduce it down to a 'yes' or 'no' answer in a media outlet."
Without offering a definitive answer, he said that it was an ongoing conversation among church leaders, and that he considered three things when evaluating the issues - the world we live in, the weight we live with, and the word we live by.
He stressed that the Western world was increasingly shifting its thinking on the LGBT issue, and churches were struggling to stay relevant. He noted here that a 'no' by churches may make LGBT people feel rejected or shunned, which would lead them to depression and suicide.
But, when reporters asked him what "the Bible" says, he simply refused to offer a concrete answer.
Earlier in June this year, Carl Lentz, pastor of Hillsong's New York City location, made similar comments. Lentz said Hillsong had a number of gay men and women and that he hoped it would stay that way. But he declined to address the issue in public.