Austin police probing violent downtown attack on couple
Written by Marissa Goheen on 15 Oct 2014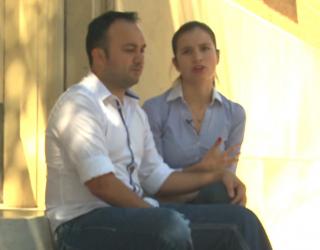 Austin police investigators are probing the recent violent downtown attack that left a man severely injured and his girlfriend molested.
The attack occurred at around 2:30 a. m. on last Saturday on Lavaca Street, between 6th and 7th, when Max Cabrera and Gabby Perez were on their way to the car.
Perez recalled that a group of five men, who looked like young college students, walked towards them, and one of them grabbed her breasts.
When the couple reacted to the assault, the suspects got more aggressive and started screaming. When they tried to avoid trouble by walking away, the suspects kept following them.
Eventually two of the suspects started punching Max and the situation became worse. One of the suspects reached under Perez's mini skirt and molested her. Max was left with a broken nose, fractured bones in his face and a deep wound on his forehead.
Recalling the formidable incident, Perez said, "They kept punching him, and as they're punching him, the African American guy, I was wearing a mini-skirt, he reached under my skirt and molested me."
According to the couple's description, one of the suspects was tall and thin African American man, while the other four suspects were Hispanic.