Drive-by shooting leaves two people injured, San Antonio mayor's car damaged
Written by Jacqueline Tobaben on 04 Nov 2014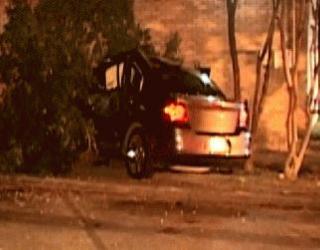 A drive-by shooting involving rival gangs left two people injured and San Antonio Mayor Ivy Taylor's car damaged on Monday, Police Department spokesman confirmed.
San Antonio Police Department Spokesman Sgt. Javier Salazar said a group of young men was walking along the 700 block of North New Braunfels Avenue, when someone inside a passing by car opened fire on them.
One of the young men was hit in the leg, while another in the abdomen. The crossfire also damaged a 2005 Nissan Altima that was parked in the area at the time. The police spokesman added that the parked vehicle, which is registered to Mayor Taylor, was left with a shattered rear window and a hole on its side panel.
Both victims, who have been described as in young men in their late teens or early 20s, have suffered non-life-threatening injuries in the shooting.
Salazar added that the mayor's vehicle was not the target of the shooting.
Speaking on the topic, Salazar said, "The two victims who were shot are not associated with the mayor, and there is no information or reason to believe that Mayor Taylor, her family, her business or personal property were the intended targets of the shooting."
Mayor Taylor was not in the vehicle when the shooting occurred. She was downtown near City Hall at that time. She is known to drive a Ford Thunderbird, while the couple's Nissan is known to be driven by her husband, Rodney Taylor.
Police investigators are looking into the shooting to find out its causes and pin point the suspects.