Houston mayor withdraws subpoenas issued to pastors
Written by Eric Tapia on 30 Oct 2014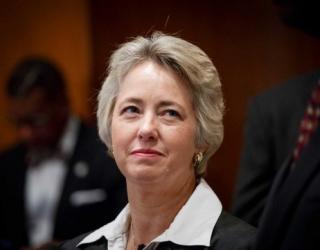 Bowing to intense pressure from conservatives, Houston Mayor Annise Parker on Wednesday announced the withdrawal of subpoenas that were issued to five local pastors demanding all sermons and correspondence regarding homosexuality, gender identity and the city's controversial Equal Rights ordinance.
Parker, the city's first openly lesbian mayor, announced the withdrawal of subpoenas after conservative Americans flooded her office with Bibles and sermons to show their protest against the subpoenas.
Announcing her latest decision, Parker said, "After much contemplation and discussion, I am directing the city legal department to withdraw the subpoenas issued to the five Houston pastors who indicated that they were responsible for the overall petition effort."
The subpoenas were issued to the pastors and religious leaders in wake of a lawsuit filed to oppose the so-called bathroom bill, which includes a provision that would allow men who identify as women to use the restrooms of their preference.
Opponents gathered 50,000 signatures to force the city authorities to put the issue on the ballot. But city attorney turned down the petitions, arguing that there were not adequate of legitimate signatures.
While parker agreed to withdraw the subpoenas, she is still hell-bent on defending the controversial Houston Equal Rights Ordinance (HERO), which aims to allow men who identify as women to use the restrooms of their preference. Parker declared that it was extremely important to her to defend HERO from getting repealed.