Visa Q4 Profits fell by 10%, beat Wall Street Expectations
Written by Jennifer Vellucci on 30 Oct 2014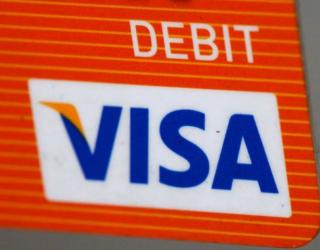 Visa Inc., an American multinational financial services corporation, has stated that its profit fell almost by 10% in its fiscal fourth quarter, blame for this can be put on to the one-time litigation expenses that the company incurred.
The latest results generated by the company have largely beaten the Wall Street expectations. This is because the Foster City, California, company on Wednesday announced a $5 billion share buyback program that has boosted its stock by almost 4% in extended trading.
Visa is the leading global payments technology company and is also the largest processor of debit and credit card payments. It largely benefits itself from heightened consumer spending. Also, the results generated by the company are closely watched considering the fact that this is a window into the buying habits and financial health of consumers.
It has been found that this year, consumers have been spending more at retailers, thanks to the fact that unemployment has declined and employers have been adding jobs at a solid pace.
For its July-September quarter, Visa reported that payments on its system rose by 11% to $1.2 trillion.
Byron Pollitt, Visa's Chief Financial Officer, conducted a conference call with Wall Street analysts. During this call, he said that payment volume growth has been solid in the US as well as internationally. Also, it should be considered that Visa has a cautious outlook for next year, considering the current modest pace of the economic recovery and geopolitical concerns.
Visa has been taking steps to move further into the digital payments market as reported by the CEO of the company Charlie Scharf. He stated that the company has been testing a contactless payment system that works with applications on mobile devices that are running on the Android operating system. It is just like Apple's own mobile payment service, Apple Pay. This would also allow users to use their mobile device to make a payment at a retailer, thereby replacing the need for a credit or debit card.