Samsung acquiring mobile payment startup LoopPay
Written by Matt Hensley on 19 Feb 2015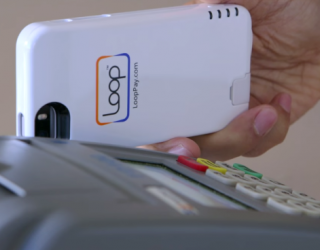 In a move apparently aimed at challenging the Apple Pay mobile payment platform, Samsung has revealed in a recent announcement that it is acquiring 2014-launched mobile-payment startup LoopPay. The acquisition will make Boston-based LoopPay a wholly owned subsidiary of Samsung.
The financial terms of the acquisition deal have not been officially disclosed by either Samsung or LoopPay. The two companies have also not disclosed when the transaction is likely to be completed.
The LoopPay mobile payment system works by reproducing the signals from the magnetic swipe of a credit card when a LoopPay device is tapped by the users next to a retailer's card reader. With LoopPay claiming that its system works with the existing payment terminals of nearly 90 percent of merchants, Samsung is acquiring the company for its immense potential in terms of mobile payment technology.
In its present form, LoopPay is available as a phone case or a key fob. However, Samsung's announcement about acquiring the company has triggered speculations that LoopPay's mobile payment technology will likely be integrated into one of Samsung's forthcoming smartphones.
In reference to Samsung's move to acquire LoopPay, JK Shin – Chief of Samsung's mobile division – said: "Our goal has always been to build the smartest, most secure, user-friendly mobile wallet experience, and we are delighted to welcome LoopPay to take us closer to this goal."