eBay Seeks Rise of 13 % in its Quarterly Revenue in 2014
Written by Jennifer Vellucci on 17 Jul 2014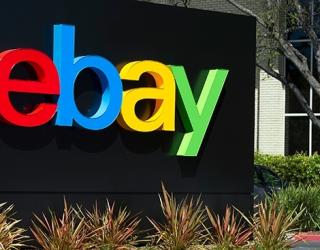 In the time when competition has become grim and numbers of retail websites are opening every other day, it is vital to hold your position right. EBay Inc managed to ensure its good position, as it reported a rise of 13% in its quarterly revenue in 2014.
The Wall Street had expected the average revenue of $4.38 billion, but company has been able to generate $4.37 billion in its second quarter.
In the second quarter, the company has increased its gross merchandise value by 12 %, slightly better than analysts forecast.
The share price was $50.70 at close on the Nasdaq, but after hours, share in eBay soared to 1.3 % to $51.35. eBay has sought a respiteafterits stock was decreased by more than 8 % in April and company had to face intensifying competition from both online and offline rivals.
In the second quarter, company has earned 69 cents per share better than forecast by Average Street, which was 68 cents.
As company is growing very fast and giving favorable results, Pay Pal division helped the online retailers to overcome the increasing competition from Amazon.com and also from well-publicized cyber attack.
"We had a challenging first half of the year with several distractions", Bob Swan, the chief financial officer told analysts on a conference call.
eBay will take more measures to attract its users back, including coupons and seller incentives, says executives.
eBay is facing payment service challenge as Amazon has launched its payment program in June and Google was also expected to look into this field.