America and Cuba would restore Diplomatic Ties
Written by Hallie Bins on 20 Dec 2014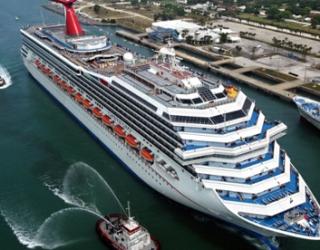 Cuba can act as a great opportunity provided America ends its economic embargo on the Caribbean nation, says Carnival Corp, the world's largest cruise operator.
It seems that relations are improving between the United States and Cuba. On Wednesday, both the nations said they are would restore diplomatic ties. It is the first big step in bringing back things to normal since Washington severed the business relations with the nation five decades back.
In a conference call, Carnival Chief Executive Arnold Donald said that they are quite happy to know the announcement. He said that there is a lot of pent-up demand to visit Cuba. After knowing the news, the company's shares have increased 3.5%.
But shares declined 2% in early trading on Friday after the company announced lower-than-expected quarterly sales. Carnival reported a loss of $102 million or 13 cents per share for the quarter that ended on November 30 in comparison to profit of $66 million, or 8 cents per share, a year earlier.
The company is facing stiff competition in the Caribbean, as competitors reduce prices to attract customers. Carnival is also being affected by the strong dollar. The company's revenue increased less than 2% to $3.72 billion.
Carnival has its US headquarters and operational base in Miami and it thinks that cruises to Cuba would prove to be 'very fuel-efficient itineraries'. There is no doubt that the company would require to make investment in ports and other infrastructure in Cuba. Around 11 ports in Cuba can accommodate Carnival's ships.
Even, analysts agreed that Cuba has great scope for cruise operators. "I think that (Cuba) is the single greatest, fastest opportunity for the industry", affirmed independent industry analyst Stewart Chiron.
Carnival is expecting a profit of 7-11 cents per share for the first quarter. On the other hand, analysts are expecting 10 cents.