Home Depot posts 14% rise in Q3 Profit
Written by Jennifer Vellucci on 19 Nov 2014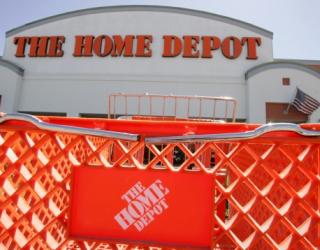 The third quarter profit of the nation's biggest home improvement retailer, Home Depot, rose 14% despite huge data breach announced by the company two months ago.
The rise in profit suggested that the breach has not shaken the faith of customers. Home Depot stuck to its outlook for all of 2014, but said it could not account for all possible losses from a data breach that affected 56 million debit and credit cards.
For the time being, the company is putting those costs at $28 million pretax for the most recent quarter.
According to Home Depot's chief financial officer Carol Tome, the company has a $100 million insurance policy for breach-related expenses. Home Depot anticipates a fourth-quarter breach-related expense of about $27 million. However, it would only be about $6 million after insurance.
For the three months ended November 2, Home Depot earned $1.54 billion, or $1.15 per share which is 2 cents above what analysts expected. That compares with $1.35 billion, or 95 cents, a year earlier.
Unfortunately, that's not how most analysts saw it. By 8 am EST, at least six analysts had said Home Depot's profits were just $1.12, a 1-cent miss.
The New York Stock Exchange (NYSE) cancelled trades in Home Depot shares on Tuesday after the company's stock fell sharply and unexpectedly, briefly erasing more than $12bn in the company's market valuation, in late afternoon trading.
Shares of Home Depot tumbled nearly 12% to $86.52 low before recovering to finish the day 2% lower at $95.98. According to an alert distributed to traders, the NYSE would cancel all trades in the stock executed at or below $93.33 between 3:55 pm and 3:56 pm.