Hepatitis C Drugs 'Harvoni and Sovaldi' have Potentially Lethal Risk: Gilead Sciences
Written by Leah Gardiner on 25 Mar 2015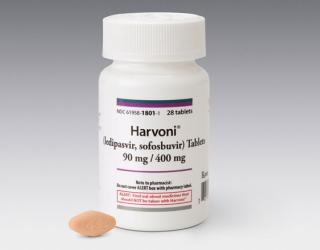 Shares of Gilead Sciences Inc, the biotechnology company, dropped 2% on Monday after the company revealed about the potential lethal risk associated with patients treated with its top-selling hepatitis C drugs.
The company said it has sent cautionary emails to several healthcare providers on Friday in order to notify them about the nine cases in which patients were treated with its Harvoni or Sovaldi.
It also warned that patients taking heart drug amiodarone might suffer a slow heart beat condition known as symptomatic bradycardia.
It was found that the condition for the first was seen immediately in six of the patients. Three of the nine patients immediately required placement of a pacemaker and rest were given a beta blocker, which slows heart rates.
As per sources, the labels on the hepatitis C drugs already contain a warning against co-administration with amiodarone and particularly in patients also taking beta blockers.
AbbVie's rival hepatitis C treatment Viekira Pak also has a similar warning on its label.
Sanford Bernstein analyst Geoffrey Porges said in a research note he believes that this disclosure by the company will have very little or no effect on demand for Harvoni and Sovaldi.
He said firstly the number of underlying patients is quite less in number. And secondly there is no inherent reason that hepatitis C-infected individuals should have much higher rates of treatment with amiodarone.
Sovaldi had fourth quarter sales of $1.7 billion, while the newer combination treatment Harvoni, which also includes Sovaldi, had sales of $2.1 billion for the period.
The company in a statement said, "It remains confident in the safety profiles of Sovaldi and Harvoni and will continue to monitor their safety in collaboration with health regulators and the medical community".