New Entrants in WHO List of essential medicines
Written by Leah Gardiner on 09 May 2015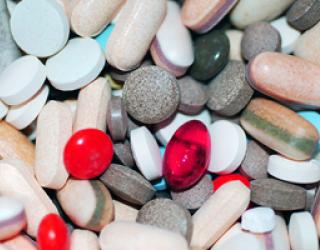 The World Health Organization (WHO) has made additions in the latest version of its list of essential medicines, published on Friday.
The WHO's Model List of Essential Medicines is updated every two years and is used by governments around the world to help determine which treatments they should make available.
New curative treatments for hepatitis C have made their way to WHO'S essential medicines list. Several new drugs for cancer and multi-drug resistant tuberculosis have also been included.
WHO has emphasized the need to decrease the prices of Hepatitis C treatments in order to make these drugs accessible to patients in poorer countries.
Hepatitis C is a dreaded epidemic which affects about 150 million people globally and causes death of around half a million people every year.
The arrival of new drugs, such as Gilead's Sovaldi, has revolutionized the treatment of Hepatitis C. This newly approved drug, Sovaldi, is undoubtedly effective in treating Hepatitis C but it is very expensive.
The exorbitant rate of $1,000 per pill makes this course of treatment unfeasible for the poor patients. Though Gilead has slashed the prices of Sovaldi for many low-income countries, the campaigners feel that further reduction in prices is needed to ensure worldwide access.
Marie Paule Kieny, WHO Assistant Director General, stated, "While some efforts have been made to reduce their price for low-income countries, without uniform strategies to make these medicines more affordable globally the potential for public health gains will be reduced considerably".