Zydus Cadila Launches Generic Version of Sofosbuvir in India under Brand Name 'SoviHep'
Written by Leah Gardiner on 18 Mar 2015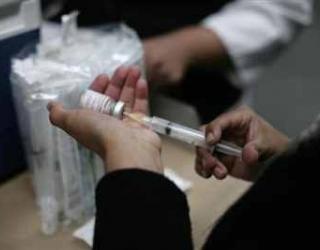 Today, drug firm Zydus Cadila has launched SoviHep, a generic version of Gilead Sciences' Hepatitis C drug Sofosbuvir, in India. A non-exclusive agreement between Zydus Cadila and Gilead Sciences will allow two things manufacturing and distribution.
As per the agreement, the manufacturing of sofosbuvir could be done and distribution of the fixed-dose combination of ledipasvir/sofosbuvir in 91 countries will also be permitted.
The new cost-effective drug aims to help Indian population. Pankaj R Patel, chairman and managing director of the Zydus group, said that they are happy to partner with Gilead Sciences. Their partnership has allowed the breakthrough therapy to be available to patients of hepatitis C in India at affordable prices.
The new drug is considered to bridge the gap between people and their healthcare needs. Experts affirmed that the drug is good value for money. Hepatitis C can happen due to exposure to infective blood of HCV-contaminated blood and blood products.
Meanwhile, two new analyses have found that new hepatitis C drugs have been able to shorten treatment times and they are also largely cost effective. It is considered that the new drugs could prevent about $16 billion in healthcare spending in the coming time.