Reduce your Risk of Chronic Kidney Disease by following Mediterranean-Style Diet
Written by Leah Gardiner on 31 Oct 2014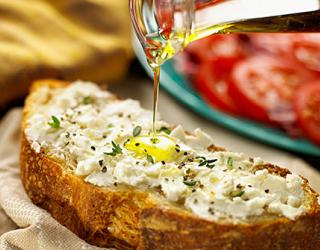 If findings of a new study are to be believed, the risk of chronic kidney disease could be significantly reduced by following a Mediterranean-style diet. The study, published in the Clinical Journal of the American Society of Nephrology, has suggested that people can stay protected from kidney diseases by following the Mediterranean diet, in addition to other benefits like reduced risk of stroke, heart attack, peripheral artery disease, diabetes and cancer.
The Mediterranean diet includes plant-based foods, such as fruits, vegetables, whole grains, legumes and nuts. This diet also requires consumption of fish and poultry at least twice a week in addition to healthy fats, like olive oils. The diet does not include too much red meats, processed foods and sweets.
The diet is already known for providing so many health benefits. It was recently reported by Medical News that metabolic syndrome could be reversed by a Mediterranean diet supplemented with nuts or extra-virgin olive oil.
For the recent study, the research team conducted experiments to examine the effects of a Mediterranean diet against chronic kidney disease (CKD). Dr. Minesh Khatri, of the Columbia University Medical Center in New York, said about 20 million people are impacted by CKD in the US. The risk of the disease increases with rise in age and it is mostly found in adults over the age 70.
"There is increasing evidence that poor diet is associated with kidney disease, but it is unknown whether the benefits of a Mediterranean diet could extend to kidney health as well", said Dr. Khatri.
The researchers reached at the conclusion after analyzing the dietary patterns of 900 participants and following them for almost seven years.
It was found that the participants who were on a Mediterranean diet were 50% less likely to develop CKD. Also, their chances of having a rapid decline in kidney function were 42% lower than those who did not follow Mediterranean diet.