Bay Area registers higher Smog percentage in 2014
Written by Molly Solana on 27 Nov 2014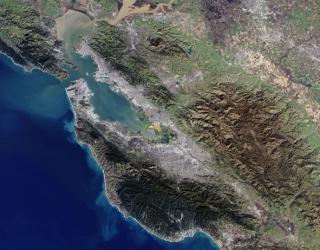 According to air pollution officials, the Bay Area smog levels were higher this year, and warmer temperatures were not the major factor. Officials said this year's smog levels were higher than past four years.
As per records, 2013 had three excessively smoggy days, four days a piece in 2012 and 2011, and 2010 had nine smoggy days. The season of 2004 of considered as the healthiest season as there was no smoggy day in that year.
The director of technical services at the Bay Area Air Quality Management District, Eric Stevenson, said, "We feel pretty good about the smog season given the warmer meteorological conditions. We have more work to do in reducing emissions, but we're making progress".
This year's warmer temperatures were at least partly to blame for the air pollution. Apart from that, an improved economy of the country could have added pollution this year as more employees at work meant more vehicles on the roads and more traffic congestion, which further lead to air pollution.
Livermore, which is located on the eastern edge of the Bay Area, had found unhealthy air days in 2014. Added to that, San Ramon and San Martin were next highest with three unhealthy air days this year.
According to Jenny Bard, advocacy program director for the American Lung Association of California, effect of fewer emissions can be cancelled out if temperatures turn pollutants into smog faster. Bard said that it is necessary for the Bay Area and California to work to decrease smog emission as global warming is continuously converting pollutants into ozone.
As per Bard, there is a significant reduction in ozone in the Bay Area over past several years, but the developments are slowing down with time.