Police recover 6-Year-old Boy's Body after Mother Threw him off Bridge
Written by Jacqueline Tobaben on 04 Nov 2014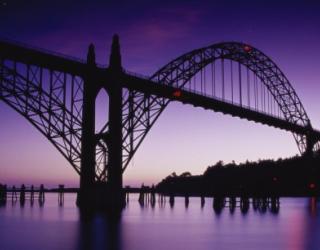 Newport Police chief Mark Miranda said that they were able to find the body of a six-year-old boy near the Embarcadero resort, but it took hours to find the body after his mother called 911 to report of throwing him off the Yaquina Bay Bridge.
The body was found late Monday. As per the call recordings, the mother called at around 6.30pm. The woman was quite calm and supported during the questioning with police. It is expected that she would be charged.
The Coast Guard and Lincoln County authorities helped in finding the body. The former one sent two boats and a helicopter to search the water. The county sheriff's marine patrol and county search and rescue teams were equally involved in the research effort. The body was found floating near a marina.
During the search, the bridge was closed for about an hour. In May 2009 also a woman threw her two young children from a bridge in Portland. In 2010, she was imprisoned for at least 35 years.
Miranda said that he feels sorry for the family. He continued by affirming that it is one of the things that one does not want to happen in their community.
The Yaquina Bay arched bridge is quite a famous bridge and was opened in 1936. It is also listed on the National Register of Historic Places.