Top CEOs are not positive about Economy
Written by Jennifer Vellucci on 04 Dec 2014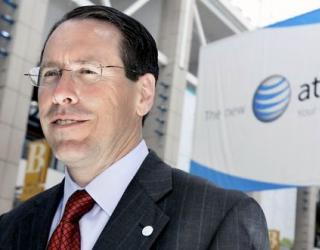 A new survey has found that the United States' top chief executive officers (CEO) are not encouraged by the current economic signs. The survey stated that the CEOs are looking to reduce investment in next half year.
The survey showed that the most senior corporate officers are not optimistic about the economy, but still, they are planning to increase hiring after decreasing the plans in the third quarter. In the third quarter, only 34% CEOs were planning to hire, and currently 40% of them are planning to increase hiring.
Economic outlook index of the Business Roundtable has dropped from 86.4 to 85.1 in the last quarter, which is the second straight quarterly decline. The index measures how CEOs plan to spend on sales, hiring and capital.
According to Randall Stephenson, chairman and chief executive officer of AT&T Inc., said that the economy mainly ended at the point where its start. In the survey, CEOs of about 129 companies have expected that the nation's economy could increase by 2.4% in 2015. The CEOs had expected the same increase for 2014. The growth, which was affected by a contraction in the first quarter, had reached to 2.1 this year.
Only 36% CEOs in the survey said that they would increase capital spending in next six months. While in the last quarter, about 39% CEOs had said to increase capital spending. The figures showed that numbers of CEOs are still not encouraged with the economy.
According to them, an overhaul of the corporate tax code is important if the country really wants to see more investments from them. The current rate is 35% and as per the Business Roundtable, the association of CEOs that represent companies with $7.4 trillion in annual revenues, it should be as low as 25%.