Citigroup reaches agreement to Sell its Retail Banking Business to Sumitomo Mitsui
Written by Jennifer Vellucci on 26 Dec 2014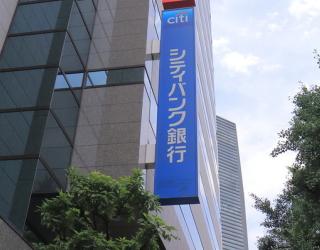 Citigroup revealed in an announcement that it has struck a deal with Sumitomo Mitsui Banking Corp. to sell its retail banking business in Japan. The New York-based firm said in a statement on Thursday that they have reached an agreement to transfer Citibank Japan's entire retail banking operations, along with its retail branches and ATMs, to a subsidiary of SMBC.
Citigroup said 740,000 customer accounts are included in this deal along with about 2.5 trillion yen (about $21 billion) worth of domestic- and foreign-currency accounts. Also, about 1,600 employees will be transferred.
A total value for the deal is not known yet. The deal is set to close in late 2015. The company is looking forward to sell its credit card business in Japan as it streamlines its global banking and focuses on corporate and investment banking and other services.
According to Citibank, once the deal is complete, its customers will be able to use Citi's global banking networks.
Sumitomo Mitsui Banking said in a statement that a comprehensive agreement has been signed with an aim of continuously offering products and services.
Citibank Japan's CEO, Peter Eliot, said the deal has brought a positive outcome for Citi and its employees and customers in Japan. "This decision furthers Citi's global strategy of focusing our resources where we feel we have a competitive advantage, which includes our Institutional Clients Group businesses in Japan. Citi has been in Japan since 1902 and it is an important market for Citi", he added.
Meager interest margins and heavy competition have created a tough banking environment in Japan, with most foreign banks already left. A way for SMBC to fund its expansion into overseas lending is offered by Citi's foreign currency deposits. The price of acquisition was not disclosed.