Shinzo Abe Decides to Delay Tax Hike
Written by Hallie Bins on 19 Nov 2014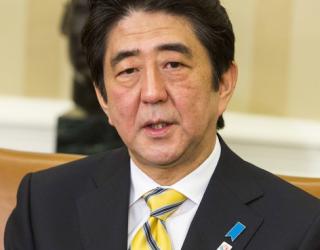 Japanese Prime Minister Shinzo Abe has decided to delay a tax increase. By this decision, he has moved ahead in achieving his aim to strengthen Japan's economy. Moreover, his priority is growth over reducing public debt.
It seems that this decision has not been taken well by Haruhiko Kuroda, the head of the Bank of Japan. On Wednesday, he released a statement that the government should only be responsible for maintaining trust in the nation's finances.
He did not directly criticize the delay in the tax increase, which was scheduled for next October. He has asked the government to fulfill its fiscal target and also, to abide by its last January's agreement with the central bank.
As per the agreement, the Bank of Japan has promised to handle the responsibility of meeting its inflation target and the government pledged that it will take steps to fix the nation's shaky finances.
Kuroda affirmed in a news conference that they expected the government would take steps to come up with a sustainable fiscal structure. He also affirmed that fiscal discipline is the duty of the government and parliament and not of the central bank.
On Tuesday, Abe said that to have permission for economic policies and to delay the second increase in the tax by 18 months, he would ask for an early election. Abe explained his point by indicating towards Monday's data showing that the economy has unexpectedly slipped into recession in the third quarter because of the impact on spending from a sales tax hike in April.
On the other hand, as expected the Bank of Japan voted in the favor of continuing its stimulus efforts by purchasing government bonds and risky assets, so they can increase base money at an annual pace of 80 trillion yen.
"The government's decision to delay the sales tax hike has taken the BOJ further into monetization. This is an uncomfortable position for Kuroda", affirmed Hiroaki Muto, senior economist at Sumitomo Mitsui Asset Management.