After Ruble crisis, Russia facing downgrade risk
Written by Jennifer Vellucci on 25 Dec 2014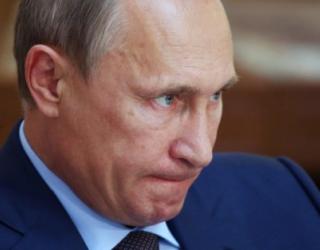 Russian currency faced major trouble last week as the volatility left the central bank with no option but to increase the interest rates. The massive volatility in the currency caused trouble for Russian economists and politicians. Russian government issued a statement on Thursday that the currency crisis is over.
However, the troubles for the Russian economy are far from over. The nation is now facing a downgrade risk from the credit rating agencies. The Russian Ministry of Finance is planning to discuss the economic situation and the future policies with rating agencies.
Minister Anton Siluanov said, "We are interacting [with international rating agencies – Ed.] and explaining the economic situation. Yes, we are talking about the stress in the foreign exchange market; there is indeed a sharp increase in the cost of borrowings in the inter-market currency exchange."
Market experts differ in their opinion on the way Moscow has handled the currency fluctuations. Some experts have raised concerns over the sudden increase in the interest rates, which could lead to further troubles for the credit in the country for business and individuals.
S&P said that the agency could downgrade the rating for Russia to junk in January 2015. Moody's has also hinted that the Russian economy could contract by 5.5 percent in 2015 and 3 percent in 2016.
The drastic decline in oil and energy prices will have a major impact on the Russian economy. The financial leaders will soon be facing another trouble as the gold and foreign currency reserves declined by $15.7 billion as the government tried to control the currency fluctuations.