Texas becomes most overvalued housing market in the U.S.
Written by Erica Crabill on 05 Jan 2015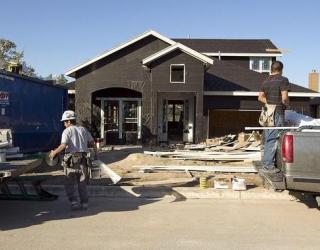 Texas has taken the top spot from California as the nation's most overvalued housing market, according to a fresh report by credit-rating agency Fitch Ratings.
Fitch, a Wall Street credit grader of bonds, corporations & governments, said Texas homes are 11 per cent overvalued as compared with the region's third-quarter broad economic fundamentals.
The credit grader also expressed fear that the Lone Star State's economic growth could be stunted by the sharp decline in energy prices as energy industry plays a very crucial role in the state's business climate.
Three of the four most overvalued major metro-area housing markets in the nation were also from the state of Texas. According to Fitch's ratings, Austin is 20 per cent overvalued, Houston is 19 per cent, and San Antonio is 16 per cent overvalued.
The Inland Empire stood at third at 18 per cent; Orange County stood at seventh spot at 13 per cent.
Fitch's Stefan Hilts, the report's author who has been following housing for the agency since 2006, said, "We have just seen prices grow 30 percent in Texas, and Texas has never really done that kind of thing."
Hilts said that Texans' real estate vulnerability had been on Fitch's radar screen for a long time, and added that home-price hike in wake of recession was a rare increase in property values in a state market that is commonly known for low volatility.
However, Fitch's overvaluation ratings do not mean that it is forecasting that Texas prices will drop sharply. The agency's current guess is that the Lone Star State's home-price appreciation will cool or disappear gradually.