Texas unemployment rate slips to 4.9% in November
Written by Erica Crabill on 20 Dec 2014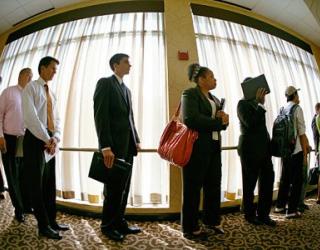 The City of San Antonio and Texas as a whole continue to enjoy an improvement in the jobs market, fresh data released by the Federal Reserve Bank of Dallas on Friday revealed.
The statewide jobs market improved for the fourth consecutive month in November, when the rate of unemployment slipped 0.2 per cent month-on-month to 4.9 per cent. It stood at 6.1 per cent in November 2013.
The rate unemployment in the San Antonio area fell 0.1 per cent to 4.5 per cent in the same month. It was also the fourth consecutive drop in unemployment rate for the city. In addition, it was the lowest since June 2008.
The national rate of unemployment for the month of November was recorded at 5.8 per cent. All the three unemployment rates are seasonally adjusted.
The Texas Workforce Commission (TWC) reported an addition of 34,800 nonfarm jobs over the month, bringing the total number of statewide jobs to 441,200 in the past twelve months.
Most of the new jobs were created in the professional and business services divisions, which added 13,500 new jobs. Education, health services sector and the hospitality industry also created a strong number of jobs, collectively adding more than 13,000 jobs.
However, mining and logging (including oil & gas) lost nearly 2,300 jobs over the month under review. But, TWC spokeswoman Lisa Givens said that it would be too soon to tell whether the drastic fall in oil prices over the past few months would be seen in the job numbers in long term. Economist Keith Phillips said the impact of fall in oil prices would probably not be felt until next year.