FDA to ask Reusable Device Manufacturers to provide Safety Data
Written by Leah Gardiner on 13 Mar 2015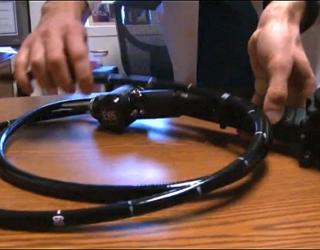 In the wake of criticism the Food and Drug Administration (FDA) has recently faced for inappropriate response to infections spread by contaminated medical scopes, the health agency said on Thursday that it will make it mandatory for manufacturers of certain reusable devices to provide data to prove they can be cleaned reliably.
The agency also revealed in an announcement about its plans to entrust a panel of experts with the responsibility to study the safety issues with duodenoscopes. The panel is likely to be convened in May. It must be noted that these are the devices responsible for the recent outbreaks of a drug-resistant superbug at two Los Angeles hospitals. These devices also caused similar outbreaks around the country in recent years.
The FDA's chief scientist, Stephen Ostroff, on Thursday said that these events give rise to chaotic situations and hence, need to be dealt with diligence and stringency.
The new guidelines are not meant for only duodenoscopes, but a gamut of other reusable medical devices. The FDA initially proposed the rules in 2011, but the recent outbreaks in California forced the agency to finalize them with alacrity.
Ronald Reagan UCLA Medical Center revealed last month that tainted duodenoscopes caused infections in seven patients. They all were infected with a type of bacteria known as CRE, or carbapenem-resistant Enterobacteriaceae, which can't be treated because of their resistance to multiple kinds of antibiotics. Of the seven infected patients, two had lost their lives.
Another Los Angeles hospital, Cedars-Sinai Medical Center, said last week that CRE infections were detected in four patients after they underwent endoscopic procedures. The same day, Hartford Hospital in Connecticut also said in a statement that 281 patients had possibly been exposed during a similar procedure to a strain of E. coli.