Texas hospitals will lose millions in Medicare Funding
Written by Leah Gardiner on 20 Dec 2014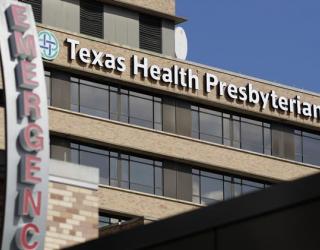 On Thursday, Medicare announced that Baylor University Medical Center, Medical City Dallas, Texas Health Presbyterian and Parkland Memorial Hospital will possibly lose a huge amount of money in Medicare reimbursements in 2015 due to accident and infections that patients will acquire.
Medicare also announced that there are about a dozen more North Texas hospitals that have been punished in an assessment released with fanfare. According to the 2010 Affordable Care Act, hospitals and medical centers are judged on the population of patients acquire infections. As per the penalties announced, safety problems that are included in the scorers took place between 2011 and 2013.
According to reports, about one-fourth of the country's hospitals will lose about 1% of their Medicare reimbursements due to their worst score. Medicare payments increase most of the hospitals' revenue up to two-third. Last year, Baylor University Medical Center, not-for-profit hospital in Dallas, had gained approximately $267 million in Medicare payments, and Texas Health Presbyterian earned about $170 million. Adding to that, Medical City Dallas' earning was about $129 million from Medicare payments.
Reimbursement amounts for hospitals come from the Texas Hospital Association's price transparency website, txpricepoint.org. Medicare's chief medical officer, Dr. Patrick Conway, wrote in a blog, "Hospital-acquired conditions are a group of reasonably preventable conditions that patients did not have upon admission to a hospital, but developed during the hospital stay".
Half a dozen of the penalized hospitals in North Texas belong to Baylor Scott & White. On the other hand, Texas Health Resources has four of the penalized hospitals. HCA North Texas has three hospitals. According to HCA North Texas, its ultimate motive is to ensure care and improvement of human life. Texas Health Presbyterian did not comment anything on the matter.