Texas leads other states in future job growth estimates
Written by Jennifer Vellucci on 13 Nov 2014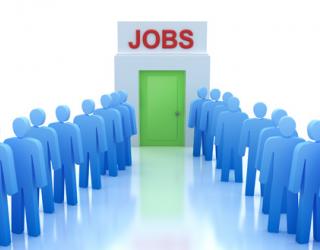 Texas has been leading other states of the U. S. in job creation for the past many years and estimated future job growth rate is also strong, an analysis of available data revealed.
Governor Rick Perry made job creation as one of his top priorities after taking command. During his tenure as governor, the state generated as many as 2.1 million jobs.
An estimated 413,000 jobs were created over the past 12 months. The state energy industry contributed a lot to the state's job reign and overall economy. Even after a drastic decline in market prices, oil produced and refined in the state is being traded for around $80 a barrel. With oil still being sold at a significantly higher price, the state saw an increase in investment, which in turn paved way for more jobs.
An article by Forbes' Kurt Badenhausen says, "The $1.5 trillion Texas economy is expected to expand 4.1 percent annually over the next five years, which is second best in the nation."
However, Badenhausen pointed out that only 82 per cent of adults in the state have a high school degree, which is the second-lowest among 50 states of the country.
Edward Friedman, an economist with Moody's Analytics, said that every major oil and gas firm realized over the last one and a half decades that Houston was the best place for them to remain profitable.
Texas currently has the fastest annual job growth rate in the nation. Over the next five years, the state is expected to register a job growth rate of 2.7 per cent, which shows that the so-called "Texas miracle" is not showing any signs of slowing in the many years to come.