Texas registers 413,000 additional nonfarm jobs in 12 months
Written by Hallie Bins on 18 Oct 2014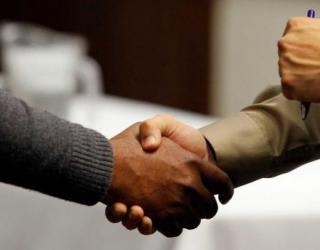 Texas generated more than 400,000 nonfarm jobs over the 12-month period ended September 30, according to new stats released by the Texas Workforce Commission on Friday.
The Texas Workforce Commission announced that the Texas economy generated 413,700 nonfarm jobs in 12 month through the end of September this year. The month of September alone added 36,400 nonfarm jobs. The hospitality sector generated 9,300 jobs; construction generated 5,400 jobs last month; while Mining and Logging, which includes the oil & gas sector, added 5,000 jobs during the month.
The addition of jobs dragged the seasonally adjusted rate of unemployment down to 5.2 per cent in September, from 5.3 per cent in the previous month and 6.3 per cent in the corresponding month of 2013.
According to available figures, nearly 13 million people are in the civilian labor force in Texas - the second largest as well as the second most populous state. Direct oil & gas employment accounted for 7.4 per cent of the state's overall 12-month job growth. But economists believe that the industry's real boost to the economy was much bigger.
Commenting on the fresh stats, economist Karr Ingham said, "Virtually every job has a multiplier of some sort attached to it, but mining jobs - oil and gas jobs - they pack a considerable punch. I think we can say with great credibility that the oil and gas industry in Texas."
Ingham added that oil & gas industry directly and indirectly generated as many as 151,000 jobs in the 12-month-period under review.