Japan's annual Core inflation slows in October
Written by Jennifer Vellucci on 28 Nov 2014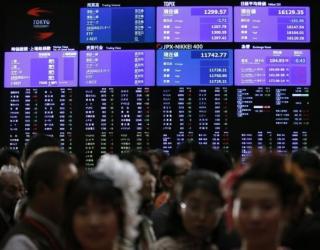 On Friday, Japan's Ministry of Internal Affairs and Communication released a report which showed that core consumer inflation of the country has slowed for a third straight month in October. The report stated that falling oil prices are responsible for that.
Mizuho Research Institute's senior economist, Hidenobu Tokuda, said, "Inflation could continue to slow because oil prices are falling. Other data show the economy is recovering, but this is not really because of Abe's policies".
According to some analysts, they are still skeptical on Bank of Japan's view, which showed the inflation move to 2% in the fiscal year from April 2015. The central bank of Japan had earlier stated that a stronger job market and the economy are moving closer to its potential output.
As per the analysts, they are skeptical because the real reasons of inflation are high oil prices and a weak yen. Many economists think that inflation had picked up earlier this year and it could remain problem for some more time.
According to economists, oil prices are currently at four and half years low and these could remove the inflationary impact of a weak yen. Taro Aso, Minister of Finance, announced on Friday that rising prices are helping Japan in escaping deflation. Japan's inflation was estimated at 0.9%, less than halfway to meeting the BOJ's 2 percent goal.
The report also stated that core consumer price index (CPI) has risen 2.9% in October. The figure matched median estimate of economists. Household spending has fallen 4% in 2014 to October. Factory output has unexpectedly risen in October. Jobless rate of the country has fallen to 3.5% from 3.6% in September while on the other side, jobs to applicants ratio has risen to 1.10.