0.7% Decline in Consumer Price Index
Written by Jennifer Vellucci on 27 Feb 2015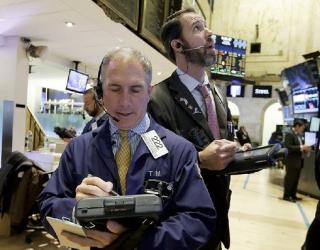 Consumer prices have lowered the most in six years because of a plunge in gasoline prices. Now, it has been informed that the consumer price index dropped 0.7% in January and it is the sharpest fall since December 2008.
Core prices excluding food and energy increased 0.2%. There is sharp fall in the overall index, but still economists see rise in various prices. Last month, the price of services like hotels, restaurant food and rents, increased.
As the US economy has lifted up, prices for services are increasing. It has also been informed that declining unemployment is beginning to lift wages. According to experts, overall consumer prices have dropped 0.1% over the past 12 months.
Because of excessively low inflation, the Fed's decision is becoming more complicated. The decision is when to start increasing the short-term interest rate it controls. The majority of analysts expecting that the Fed is going to start increasing rates from record lows in June or September. The decision could be delayed because of low prices. Prices of core mounted just 1.6% over the past year and it is below 2% level the Federal Reserve believes average for a healthy economy.
Fed Chairman Janet Yellen expects that the effects of dropping gas prices will slowly disappear in coming months. According to Paul Ashworth, chief U.S. economist at Capital Economics, it is expected that core inflation will come back to 2% by early next year. According to AAA, prices of gas dropped last month to an average of $2.03 a gallon nationwide and it is the lowest level in five years.
"There's no pervasive deflation. The Fed's been right on their call on growth and on inflation. This scenario is playing out pretty much as the Fed's been saying", said Nariman Behravesh, chief economist at IHS Inc. in Lexington, Mass.