Andy Slavitt nominated to serve as Administrator of CMS
Written by Leah Gardiner on 10 Jul 2015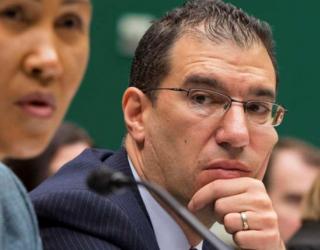 Andy Slavitt, the acting administrator of the Centers for Medicare and Medicaid Services (CMS), has been nominated to serve as Administrator of service. Since March, Slavitt has been working on the post of acting administrator after the resignation of Marilyn Tavenner as head of the agency.
Early Thursday, the nomination was made by the White House. Slavitt's nomination is for being the permanent head of the Medicare agency, which also manages the Obamacare healthcare program.
Some members have raised concerns over the nomination as it has been said that Slavitt has ties with the troubled HealthCare. gov insurance marketplace. "While Andy Slavitt's nomination will receive thorough consideration in the Senate, it has long been clear that no one can successfully manage a law as unworkable as Obamacare", said Senate Majority Leader Mitch McConnell (R-Ky.)
As per McConnell, main focus of the agency should be to look out for the nation's senior and many vulnerable Americans who use the program. A year back, Slavitt joined CMS as principal deputy administrator.
There have been applauding as well on the nomination. Consumer health group, Families USA, in the favor of Obamacare, has welcomed the nomination. The group stated that Slavitt has played an important role in looking after the second open enrollment period under the Affordable Care Act. Also, he has a big hand in the successful re-launch of HealthCare. gov.
The liberal Center for American Progress has also praised Slavitt and it suggested that throughout his career, he has helped the healthcare industry to get better.