Wildlife Groups file Petition to list California Spotted Owl under Endangered Species Act
Written by Molly Solana on 27 Dec 2014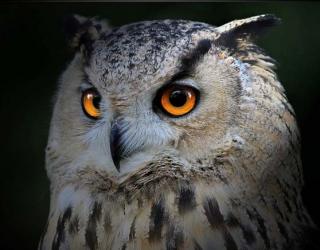 According to two wildlife groups, the Wild Nature Institute and Earth Island Institute's John Muir Project, California's spotted owl has been hurt by logging and it is essential to protect the bird. On Wednesday, the groups filed a petition with the United States Fish and Wildlife Service. As per the groups, the rare bird should be listed as endangered or threatened under the Endangered Species Act.
The groups said the rare owl has been doing well in protected forests, but logging is declining the bird's population for the last two decades. The petitioners said the forests where the owls live and where they often hunt have been favorite areas to timber harvests. According to the groups, while logging, nobody cares about the health of the owls.
The California spotted owl is the only species of spotted owl that is not protected under the agency's Endangered Species Act. The owls' Northern and Mexican subspecies had listed as threatened under the Act in 1990 and 1993.
In the petition, the groups have mentioned five earlier studies that showed that logging in forest of California has been declining the spotted owl population, and the forests where logging is prohibited did not have declines.
A spotted owl biologist and a petitioner, Wild Nature Institute's Monica Bond said that forest fire was considered as the main cause of decline of the species, but fire is not the only threat. Logging on public lands has also been affecting owl's population in the area.
Ecologist Dr. Chad Hanson of the John Muir Project, said, "It is estimated that there are less than 1,200 California Spotted Owl pairs remaining today, after having lost over a quarter of their population in the last two decades. Their populations continue to decline".