Two Failed Studies prompt FDA to investigate Safety of Testosterone Therapy
Written by Leah Gardiner on 05 Mar 2015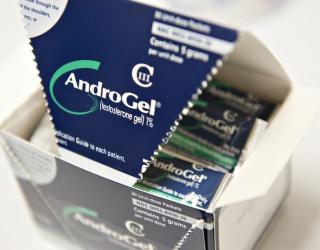 Results of two recent studies have prompted the United States Food and Drug Administration (FDA) to investigate safety of testosterone therapy. According to reports, the studies were conducted to find a link between testosterone therapy in men and heart problems. The studies failed to find that link, which allowed the FDA to investigate the therapy's safety.
The new studies had included a meta-analysis of data of about 29 studies involving over 100,000 men and a Wisconsin health system's observational study. Testosterone, a steroid hormone from the androgen group, is a key player that is majorly responsible for development of male sexual characteristics.
With age, the amount of testosterone in a body declines. As per some reports, about 13 million adult men in the United States live with low testosterone. Several men use testosterone therapy to help address the effects that low testosterone can have on cognition, strength, muscle mass and mood. The reports also said that about four in 100 men over the age of 60 receives testosterone therapy.
Pawan Patel, academic physician at Regions Hospital in St. Paul and lead researcher of the meta-analysis, said, "With an aging population and more and more men needing testosterone therapy, it is important to better understand its potential effect on cardiovascular health".