Make Good Food Choices during National Nutrition Month
Written by Leah Gardiner on 09 Mar 2015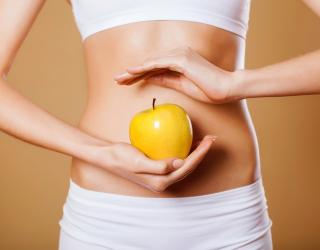 The National Nutrition Month is an annual nutrition education campaign, sponsored by the Academy of Nutrition and Dietetics, ran in March. The campaign has been designed to bring attention of people to the need of making good food choices and physical habits.
This year's theme is 'Bite into a Healthy Lifestyle', whose motive is to encourage people to adopt eating and activity plans. As per the theme, people should be focused on consuming fewer calories. Good food choices and daily physical activities can help an individual to maintain a healthy weight and reduce the risks of chronic disease.
The annual campaign is sponsored by the Academy of Nutrition and Dietetics. The academy is a credible source of scientifically based food and nutrition information. As per the academy, while the month is devoted to increase awareness about healthy lifestyle, but people should follow positive habits every day. The positive dietary habits and physical activities could be helpful for a lifetime.
To stay healthy, one should include a variety of plant-based foods that are low in calories and nutrient-dense. One can also add fresh foods in the plate and limit processed foods. The person must be sure to add lean protein, vegetables, whole grains and fruits in the breakfast. A healthy breakfast is the best way to start a morning.
Physical activities also play a crucial role in keeping a person healthy. Teens can get one hour of physical activity every day while adults should get two hours and 30 minutes every day.
National Nutrition Month is not just about physical activities and good healthy foods, one should also consider environment. An individual should also think eco-friendly and support companies that conserve their resources to minimize waste. Before consuming food, one must know about the food and where it comes from.