Barbie doll turned 56 on March 9
Written by Jennifer Vellucci on 10 Mar 2015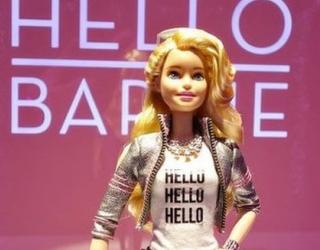 On March 9, 2015, toymaker Mattel's Barbie doll – the most favorite toy for girls across the world – turned 56. It was back in 1959, on March 9, that Mattel first introduced the Barbie doll at the American International Toy Fair.
Over the last more than five decades, Barbie has been one of the most popular toys adorning the shelves of toy stores worldwide. So much so that people who look for an ideal gift for a girl child often end up buying a Barbie!
However, when the Barbie doll was first introduced, it sparked a controversy of sorts, especially since Barbie was one of the first dolls with an adult body. Barbie's impossibly realistic bodily features outraged parents, and fueled a debate about whether the doll was an appropriate toy.
The controversy and debate surrounding the Barbie doll, soon after its launch, reached such a height that Sears – the bigwig retailer at the time – did not initially put up the controversial toy on its store shelves.
However, Barbie soon started winning the hearts of the young Americans of the time; thanks largely to a changed marketing tactics by Mattel as well as the company's adorable Barbie TV campaign targeted at children.