Indiana Gov. Mike Pence to declare public health emergency to deal with HIV outbreak
Written by Leah Gardiner on 26 Mar 2015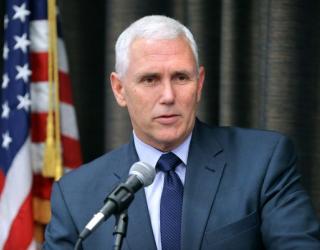 Indiana Republican Gov. Mike Pence is preparing to declare a public health emergency in Scott County over an HIV outbreak Thursday.
Health officials have confirmed 72 cases of HIV in Scott County and seven other people have been preliminary positive for HIV infections. According to state epidemiologist Pam Pontones, IV drug use has been determined as the mode of infection in nearly all the cases.
Pence said Wednesday that although he opposes needle exchanges as part of drug-control policy, he is listening to health officials to determine the best way to stop the outbreak.
Needle-exchange programs permit people to turn in used hypodermic needles and get clean ones in an effort to keep diseases such as HIV and hepatitis from spreading. Although such programs are illegal in Indiana, a measure is being debated in the Legislature that would authorize them on a limited basis.
He has planned to issue an executive order Thursday morning summarizing actions to fight the outbreak. After meeting with local officials in Scottsburg, Pence said, "This is a public health emergency and I'm listening to my health department, I'm listening to the Centers for Disease Control and I'll make my decision based on the best science and the best way we can stop this virus and stop this outbreak in its tracks".
An awareness campaign has been launched by the state that includes billboards and social media. State health officials will be sent to Scott County with resources to combat the outbreak as well.
Pence met with doctors and healthcare workers in Scott County on Wednesday in order to hear suggestions and to start negotiate specific strategies that will go along with his health-disaster declaration that is to be made on Thursday morning.